Meet The Lennox Brothers…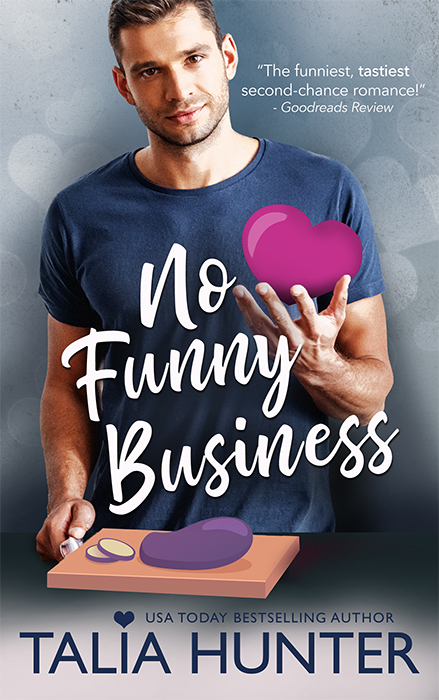 The last thing I wanted was to work for Natalie.
But Natalie needs a chef for just one day, and I'm looking for inspiration for my prime-time cooking show.
Nat and I used to date, and seeing as our attraction's still scorching hot, we've set some rules to survive our time in her kitchen.
No innuendoes. No suggestive remarks. No licking of frosting, fingers, or lips. No lifting her onto her café's counter and… well, you get the idea. No funny business. What. So. Ever.
Thing is, I'm not so good with rules.
And the heat cranks way up when a bad guy from my past walks into the café. I start pretending Nat and I are engaged in order to protect her, only word leaks out and we're forced to plan our fake wedding on national television. The whole world might think we're in love, but Nat already diced up my heart once and I won't let it happen again.
We might have super-hot chemistry, but there's no way I'm letting myself get burned…
---
Mason Lennox was the boy next door. My best friend. My first crush…
Until he skipped town when I was fifteen⎼without a word of explanation⎼and shattered my heart.
Now Mason's back, and he's not a boy anymore. The world clearly isn't fair, because he's grown into the manliest hunk of manhood I've ever salivated over.
And suddenly Mason keeps showing up wherever I go. It's almost like he's watching me. I'm starting to crush on him all over again, but something weird is going on, and if there's one thing I can't stand, it's secrets.
Now things are heating up, my suspicions are growing. I can't trust him, but the one thing he is willing to offer me is utterly irresistible….
---
It should have been the perfect scheme.
Buying the empty house next door was about to earn me twenty-five million dollars. Only I've hit a snag.
Somebody's living in the house that should be empty. I have a mysterious and beautiful new neighbor.
The last thing I need is to get drawn into her troubles, but my trickster brother and evil kleptomaniac cat are conspiring against me. Now my irresistible new neighbor isn't just losing her panties and obliterating my self-control, she could mess up my master plan.
I have twenty-five million good reasons not to get tangled up with the gorgeous woman next door.
Turns out, that's not even close to enough…
---
Want Freebies and Cool Stuff?